چسب آب بندی و قفل کننده رزوه
NGS thread lock & seal and Retain compound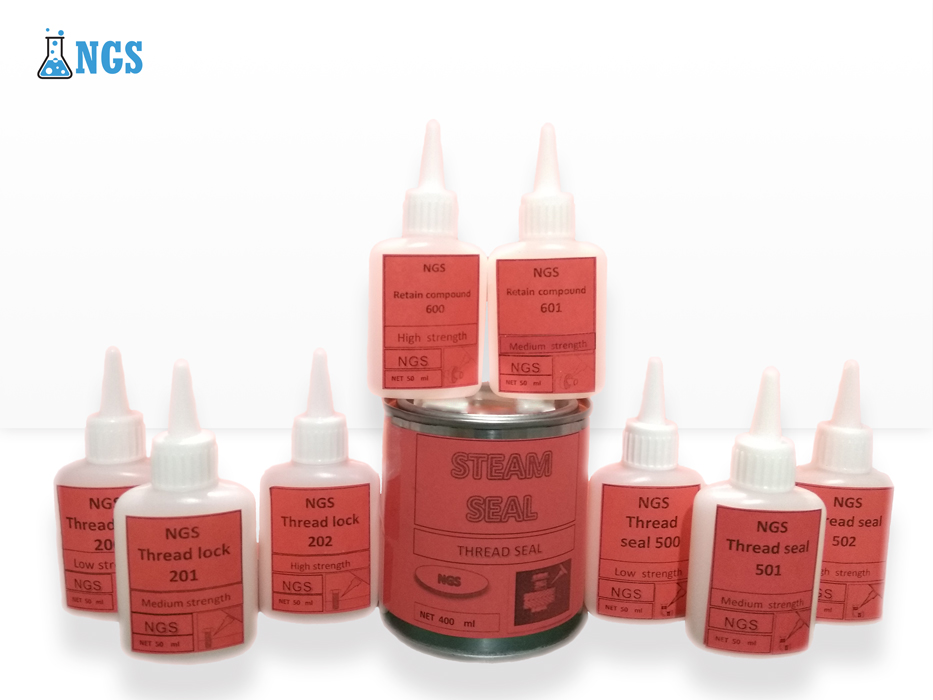 Thread lock & seal is designed for the permanent locking and sealing of threaded fasteners.
 The product cures when confined in the absence of air between close fitting metal surfaces and prevents loosening and leakage from shock and vibration. Typical applications include the locking and sealing of large bolts and studs.
Retain compound is designed for the Lock and fit bushes, bearings, sleeves, pin hubs, pulleys, gears and other cylindrical components and increase the load carrying capacity.